It was October last year when I started subscribing to Bo Sanchez' newsletters. I was searching for inspiration then. After several inspiring messages I was enlightened. I think this is the guidance I've been looking for. And I have received not only few blessings but more. All because I opened up my heart to God's countless possibilities.
Click to join and be blessed:
TrulyRichClub.com - Do You Want to Gain Financial Wealth and Spiritual Abundance at the Same Time?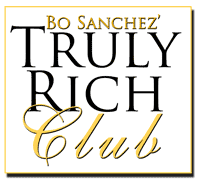 GodWhispersClub.com - Get A Megadose of Blessing. And Take Your Life To A New Direction.
FamilyReborn.com - How To Increase The Love In Your Family And Prevent Them From Drifting Apart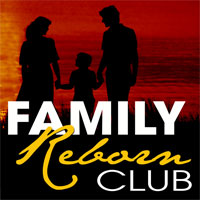 52 Healing Habits - How to Transform Your Health, in Body and Soul, One Simple and Powerful Habit at a Time!